July 2020 
We are proud to announce that Innospectra is now ISO 9001:2015 Certified wef 16 Jul 2020 . One more step in our road to excellence as we continue to ensure that our customers can count on us with respect to proper documentation and traceability of our services & test reports ….. Our certification number is QS-20-2295 .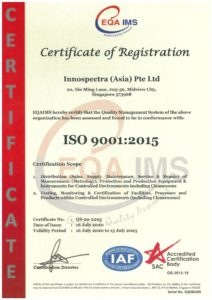 February 2020 
Picarro announces it's newest 3 in 1 Analyzer, SI3401, for the semiconductor industry, that can measure HCL, HF and NH3 using it's CRDS technology with LDL of 75ppt for HCL, 40ppt for HF and 300ppb for NH3 . It will be offered as a combo with their newest SAM-S 8 ports or 16 ports state-of-the-art integrated AMC sampling system . More information will follow soon ….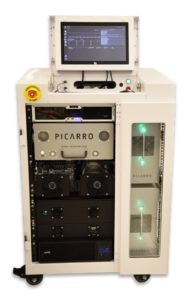 October 2019 
Innospectra exhibited at the ESD Association Organised EOS/ESD Manufacturing Symposium in Penang, Malaysia from 16~17 Oct 19 at the Penang Skills Development Centre
March 2019 
Sponsored & Displayed our range of Air Quality Monitors at the IAQA (S'pore Chapter) Council Certified Indoor Environmentalist (CIE) Training event on 28 & 29 Mar 2019 in Singapore
Jan 2019
One of our key engineering & applications staff, Siah GS, attended a 2 weeks comprehensive  SI2000 Semi Analyzer Advanced Service & Operation Maintenance training course at Picarro Inc, USA
We are 2 Years Old @ 9 Dec 18
Innospectra succesfully celebrated it's 2ndAnniversary on 9 Dec 2018 . It was a challenging and amazing year for us – better than the first . We consolidated our position in the field of static (ESD) and contamination control within the Singapore market . We added new product offerings like the Picarro range of Gas / AMC analyzersamongst others and introduced a whole line of autoclaves, incubation / drying products, laboratory ware, plastic ware, experimental equipment, air quality monitors, environmental chambers and fume hoods for the life sciences / medical / pharmaceutical markets.
We will like to take this opportunity of thanking all our principals, suppliers, vendors and customers for making this happen . You can continue to count on our professionalism, our exemplary service and our technical competency as we move forward in our pro-active search for excellence in all our solution offerings'.
Competence in Action… Professionalism in Execution…
There is more to come from Innospectra…

Innospectra Awarded "Rookie of the Year" Award by Picarro  
Innospectra was awarded the "Rookie of the Year" award by Picarro for our outstanding debut and sales efforts in introducing the range of Gas / AMC analyzers into the Singapore market successfully within a short period of time since being appointed a distributor.
AMC Workshop Conducted on 14 Aug 2018 at Grand Park Orchard Hotel
Innospectra and Picarro jointly organised a half-day AMC Workshop at Grand Park Orchard Hotel on 14 Aug 18 . Various participants from the Front End Semiconductor (Wafer) fabs attended the by-invitation only workshop where they got to see a live demo of the Picarro's 8 Ports AMC sampling system equipped with the NH3/HF and HCL analyzers . The workshop covered the technology and principle of operation of the Picarro gas analyzers with a hands- on session of the 8-ports sampling system . It was well attended and there was a keen interest in the system from all the participants.
The speakers were Mr Laurent Kitzinger & Mr Vijay Palayam .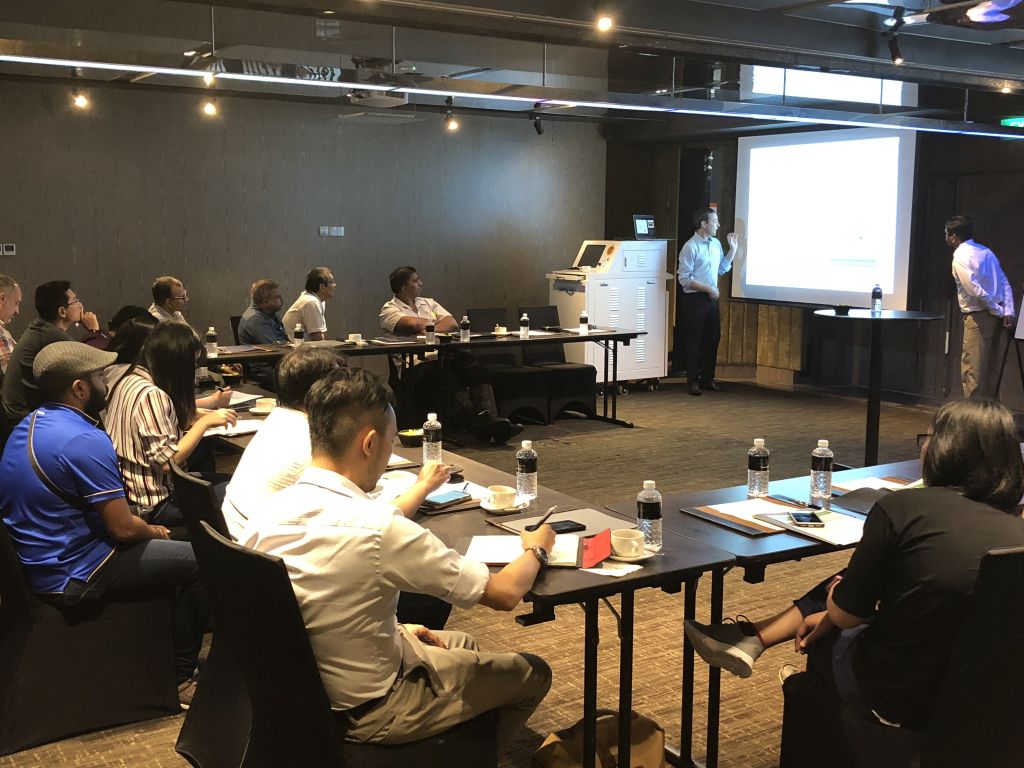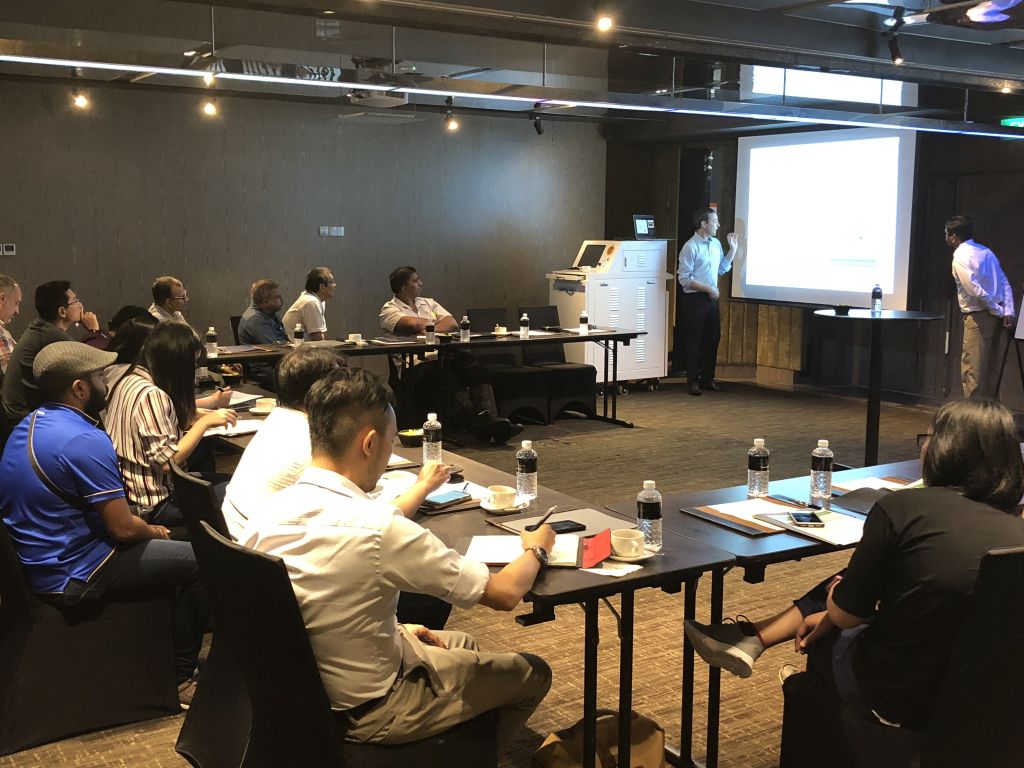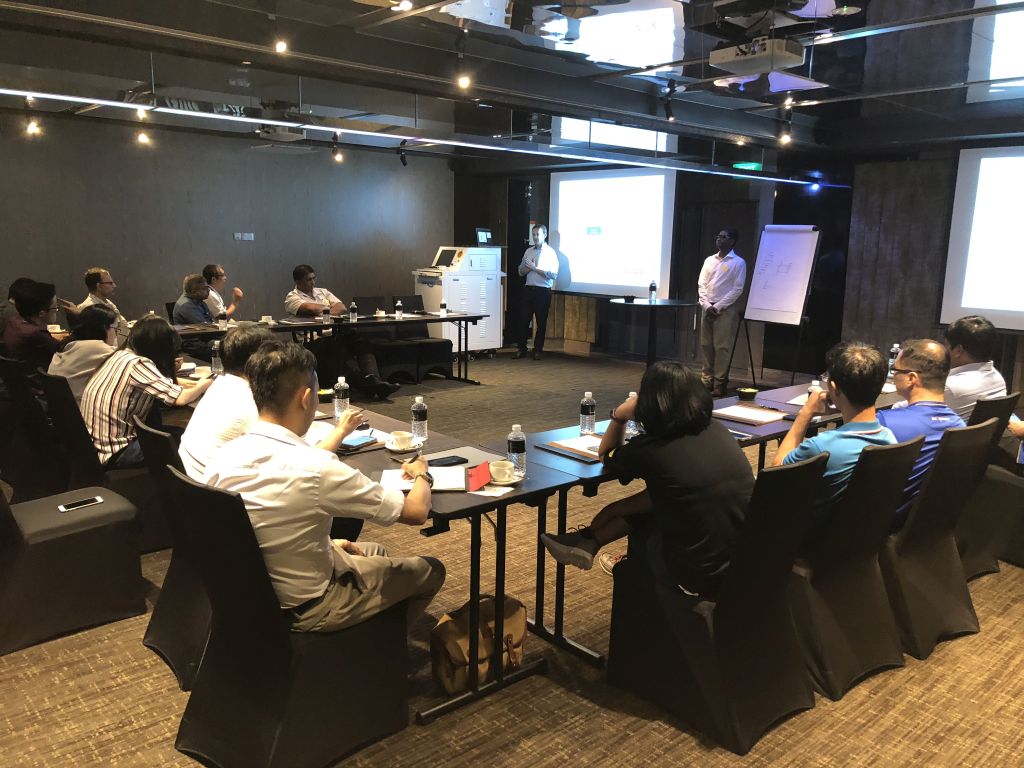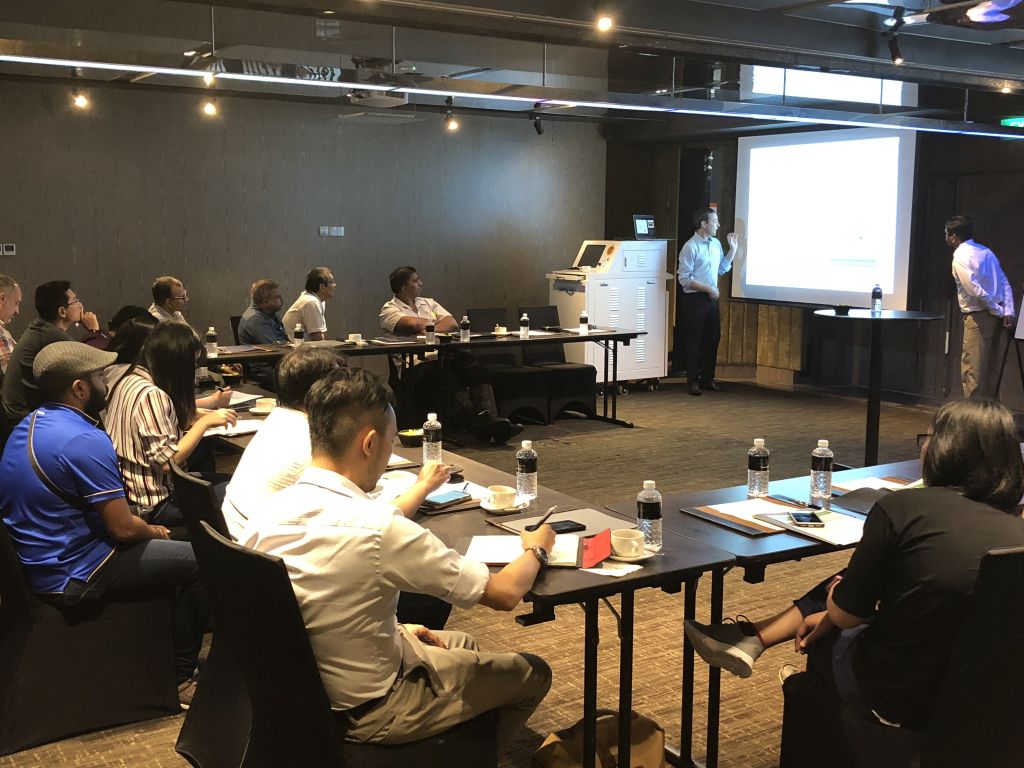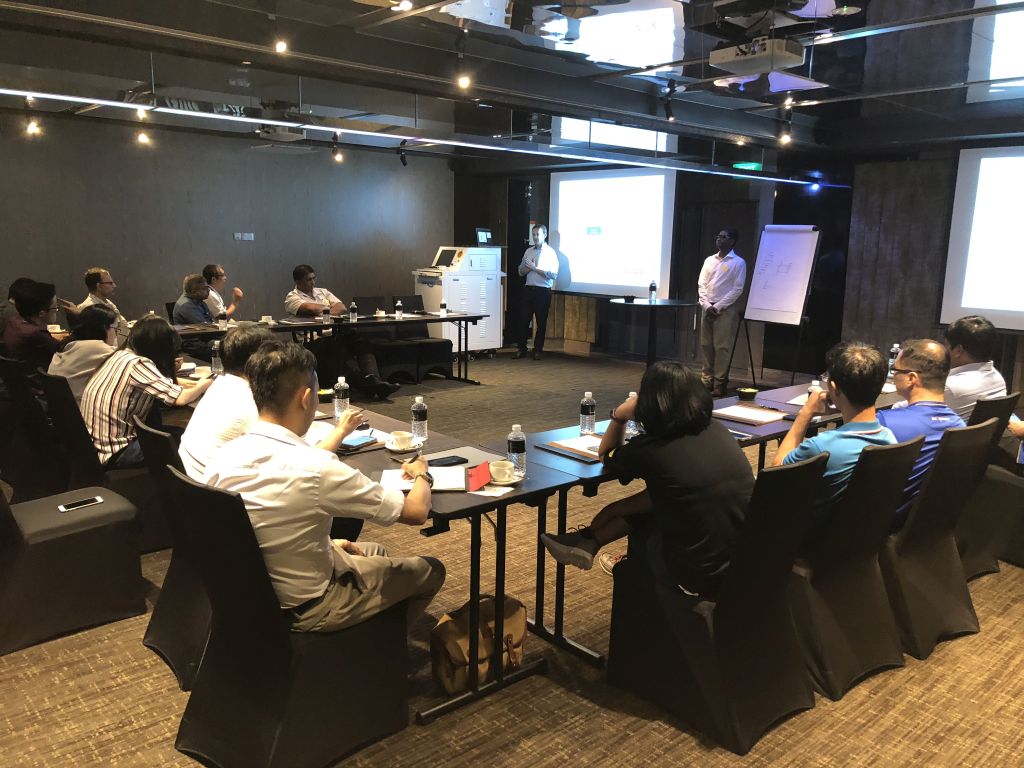 Picarro Range of Gas Analyzers & AMC Sampling Systems for semiconductor Applications (2 Jul 2018)
Innospectra has entered into an agreement with Picarro to market & distribute their comprehensive range of Gas Analyzers & AMC Sampling Systems for Semiconductor Applications wef 2 Jul 2018 covering the Singapore & Malaysia markets .
Picarro is a leading provider of trace gas analyzers for a wide variety of air monitoring applications.. Picarro's patented Cavity Ring-Down Spectroscopy (CRDS) is at the heart of all Picarro instruments and solutions, enabling the detection of target molecules at part per billion, or better, resolution. The  icarro range of gas analyzers / AMC systems for Semiconductor applications can detect HCL, NH3, HF & H2S gases . The Picarro range also includes AMC Fixed & Portable systems that come complete with 8 to 32 ports samplers for real time monitoring in the fab – basically for deposition, etching & cleaning operations, amongst others
Innospectra is Bizsafe Level 3 Certified (20 Mar 18)
Innospectra achieved Bizsafe Level 3 certification wef 20 Mar 18 . This shows our commitment in ensuring that occupational health, safety and security is a priority to us. We strive to comply with the Workplace Safety and Health Act and its subsidiaries legislations, Code of Practices and other legal requirements at all times by identifying, reducing and eliminating hazards, unsafe conditions and risks of all types of work activities that are performed in our workplaces and worksites.
OnFILTER Range of EMI Filters
Innospectra (Thailand) Co Ltd has been appointed the authorised distributor of the OnFILTER range of EMI filters wef 15 Dec 2018 (for the Thailand market only) .
OnFILTER designs and manufactures special-purpose EMI filters and related products which are designed & manufactured in California, USA and shipped around the world. OnFILTER was started by Vladimir Kraz who previously started and ran Credence Technologies, a leading manufacturer of ESD and EMI instrumentation.  Its products are now sold by Desco. Vladimir is a member of ESD Association Standards and he is a co-chair of SEMI Standards' EMC Task Force.

Device (HBM, MM, CDM and Latch Up) Testing Service
Innospectra has partnered Phasix ESD (UK), wef 1 Dec 2017,  to market their full suite of ISO accredited testing services which includes HBM, MM, CDM and Latch Up . Phasix ESD is a UKAS Test lab specialising in ESD & Latch Up testing and qualification to the latest standards . Phasix ESD complies with all the necessary MIL-STD, JEDEC, AEC & ESDA Standards. All device testing will be done at Phasix ESD in UK .
Customised ESD / EOS Consulting Services & Training
Innospectra has partnered Dangelmayer Associates to bring & offer their portfolio of in-depth & highly technical consulting services to this part of the world .
Dangelmayer Associates offer the full range of customized ESD/EOS (Electrostatic Program Management/Electrical Over Stress) professional consulting services on a Global basis for both product design and manufacturing, including but not limited to S20.20 Programs, Class 0, CDM, Charged Board Events, S20.20, EOS and Cleanrooms, including training. All the consultants within Danglemayer Associates are engineers with 12 Advanced Degrees – all having PhD's and Masters qualifications  with the following relevant experience / advantages :
200 Years Operational ESD Experience in Manufacturing and R&D
Fundamental Research – Effects of ESD on Manufacturing Yields
S20.20 Expertise – Programs, Pre–Assessments, Documents
85 Patents; Authored 2 Books; Multiple Technical Papers & Articles
Pioneered CDM Model; 1st Simulator; 1st JEDEC Standard
Unparalleled Expertise – CDM, CBE, EOS, Class 0
Innospectra is 1 Year Old @ 9 Dec 2017
Innospectra celebrated it's First Anniversary on 9 Dec 2017 . It was a milestone to savour . We will like to take this opportunity of thanking all our principals, suppliers, vendors and customers for making this happen. And you can be rest assured of more to come from Innospectra as we continue on our growth phase with the addition of new products and services . You can continue to count on our professionalism, our exemplary service and our technical competency as we move forward in our search for excellence in all our solution offerings' .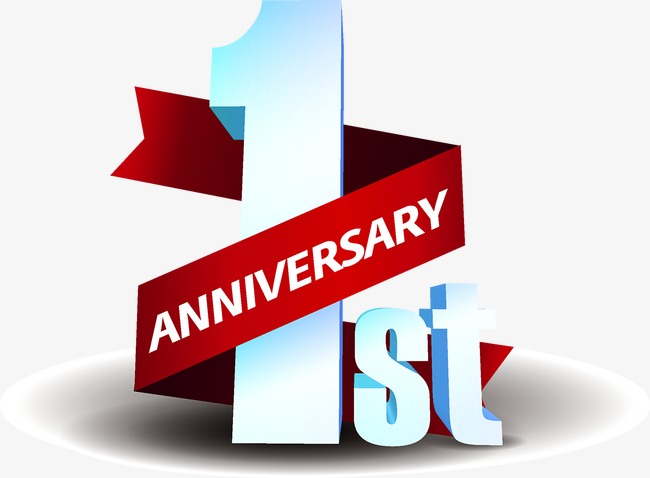 ETS Range of Electrostatic Instruments & Environmental Control Products
Innospectra has entered into an agreement with Electro-Tech Systems (ETS) to market their range of Electrostatic Instrumentation & Environmental Contro Products wef 1 Jan 2018 .
Since its creation in 1970, Electro-Tech Systems, Inc. (ETS) has become a world leader in the design and manufacture of electrostatic measuring, monitoring, and simulation test instruments and services for the electronics, biotech, pharmaceutical, medical, university, and similar industrial and research fields.
Today ETS's instruments define industry-standard testing in a wide range of applications, while our benchtop/glovebox environmental enclosures find use wherever material qualification tests require precise control of temperature and humidity levels